Well it is Friday morning and it has been a busy week. I had classes at home on Monday and Wednesday and a class in Greenwood yesterday. On Tuesday I dyed wool all day and Kate got to come help me so we had a fun day in the dye pots.
Since my hubby was bike riding on the Katy trail I had no cooking obligations for the week---that was a nice break. I managed to get in my runs and my bike rides---Big race tomorrow---a 5 K at the KC Marathon and I am running again with Kelly so I am hoping for a great time. This was my first race 5 years ago.
Today is packing day for the workshops in Nebraska. I am looking forward to a fun week with a great group of women---and one man. Cammies's mom and dad are taking my class and I am looking forward to working with them---if you haven't checked out Cammie's blog---you should. She is doing a pumpkin post every day this month---great rugs and some great recipes.
primitivejunky.blogspot.com
Earlier I had posted a picture of Carol's rug---we had joked that when she finished it we should have Champagne so at class on Monday she brought a bottle of champagne for the class to share.
This retreat is coming up---I started this many years ago and wasn't able to go last year but am really looking forward to it this year! Join us!
I received a note yesterday about Emma Lou Lais, who is very weak and receiving hospice care.
Please keep her and her family in your prayers. This biography is from her website.
Biography of Emma Lou Lais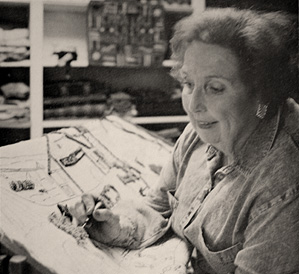 My Dear Friends,
I was first introduced to the art of primitive rug hooking by my mother Madoline Welch back in the late 1930's. After a singing career with big bands like Benny Goodman and Ziggy Elman and raising a family in California I returned to Kansas City in 1980. This is when I fell in love with primitive hooked rugs. My teacher at that time, Margaret Masters encouraged me to follow my heart and specialize in designing and teaching the art of primitive rug hooking. I have been doing that ever since.
I co-authored with Barbara Carroll two books, Antique Colours for Primitive Rugs and American Primitive Hooked Rugs. I have taught primitive rug hooking at workshops from coast to coast. I currently conduct workshops at Black Sheep Wool Designs in Liberty, Missouri and at other rug workshops around the country for those interested in learning more about primitive rug hooking.
In addition, I have designed approximately 125 patterns. These are available on either monks or linen. All of our patterns are hand printed on the grain of the highest quality material and tend to be one of a kind since they are all hand drawn. You can see all of them in the
Patterns
section of our website. We will be adding new patterns from time to time.
I hope that you will enjoy our new website. Feel free to browse the Patterns and to order online. If you have any questions, please feel free to call us at the numbers listed in the
Contact
section of the website.
Happy Hooking!

UPDATE
I just got word that Emma Lou passed during the night. She will be greatly missed.
Services are to be held Monday 10/22/12 at Muelebach Funeral Home, 6800 Troost, KC MO 64131. Visitation 9-10am, Services 10:00am.
Below is a picture of the Wildflower rug that our State Line rug hooker's guild has done for our charity fundraiser---it is almost finished and ready for raffle tickets to be purchased---it is making a trip to Boonville for the hook-in on Saturday.
This is a picture of the bike trail that I ride on---a little out of focus since I was riding my bike when I took this picture.
I hope everyone has a great weekend! Enjoy fall!